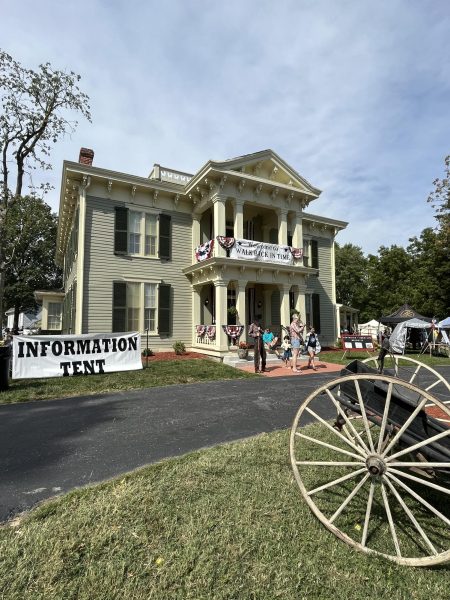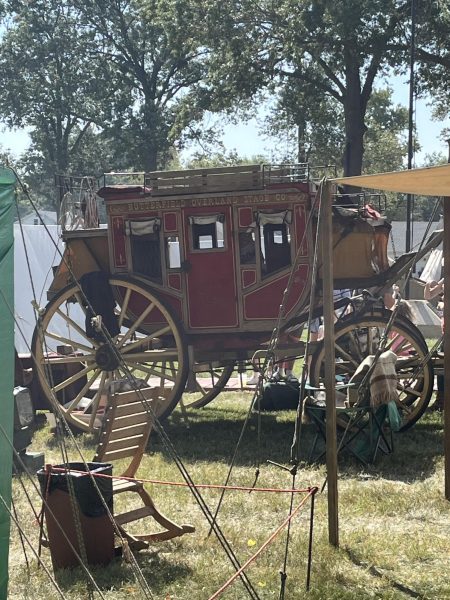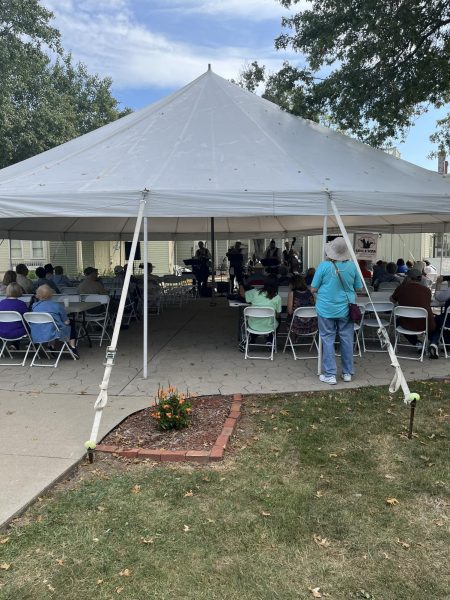 Every other year, the Audrain Historical Society puts on a living history event titled "A Walk Back in Time."  People from around the state attend, including several students from our school.  What did you think of Walk Back in Time this year?
Max: The Walk Back in Time was fun and short for me and my family. When I went there I didn't know what was going to be there because over the years I have seen how much it has grown over the years. And this year I was disappointed because there was half the stuff there so my family was gone early. But there was some good stuff there like the band they had good music there and they had the new TPs there. I also liked the gun show a lot of action there and how realistic the gun shots, how they go through to have the gunpowder is still in the bullet and all the dangerous stuff they took out. But there was a lot of stuff. And I like that they brought the Titanic survivor there but he was only there for a limited time. And in general the Walk Back in Time was great.      
Isaac: When I went to Walk Back in Time, I found myself in a world of history. There was WW2, stage coaches, the Norse, a wood carver, and there was also a school house. The areas each held different things to learn about. My favorite area was the Nordic area. My family has many different roots in many different countries. Then when I saw the Nordic area I immediately gravitated towards it. There was a shirt of chain mail. Then when I saw the full sized sword I asked the person at the area we were at, I asked him if I may hold the sword. Then when I held the sword I felt like a literal Viking.